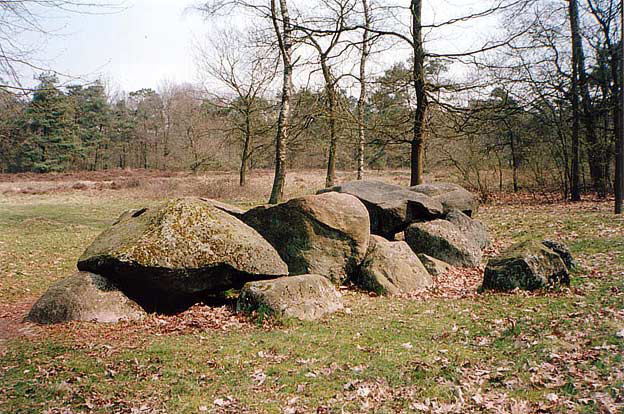 D7, Kniphorstbos near Anloo

This one is not so easy to find. Hidden in the woods between Anloo and Schipborg. Turn right to a sandy road opposite to the estate Schipborg. Walk 100 metre and turn right. After a 5 minutes walk in the beautiful Kniphorstwood (military ground, but who cares ;-)),there it is; on your right. Not big and not small: 5 capstones. A 'low' hunebed; the 10 side- and endstones lie deep in the sand.
There are no provisions for visitors. It's the most remote hunebed I know. You will be alone with the hunebed in a beautiful scenery. Enjoy..!
Because of its outstanding archeologic value the Kniphorstbos has officially been declared an protected "Archeological Reservation" in May 2001.
| | |
| --- | --- |
| D6 | D8 |
---